Archmesh Grid Notebooks
More Creativity . More Imagination . More Action
Archmesh wire-o-binding grid book is every designer's dream come true. Opening flat for maximum sketching flexibility, this book is perfect for sketching, designing, wire framing, prototyping or even bullet journaling.
The 80gsm inner pages are not just sustainable but are also heavy compared to most grid books, making it suitable for most pens and inks with minimal bleed through.
Buy a grid book:
Place your order today!
Latest Products
45%

off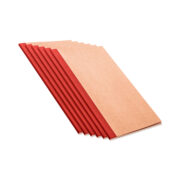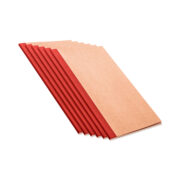 A6 Pocket Size Dot Grid Notebook (Pack of 6)
Dot Graph . Kraft Cover
Price: ₹ 399
MRP: ₹ 720
– Kraft Cover
– Size: 11cmx13.5cm (A6)
– 60 Pages
45%

off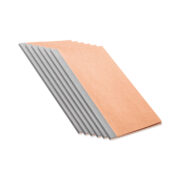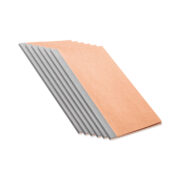 A6 Pocket Size Square Grid Notebook (Pack of 6)
Square Graph . Kraft Cover
Price: ₹ 399
MRP: ₹ 720
– Kraft Cover
– Size: 11cmx13.5cm (A6)
– 60 Pages
36%

off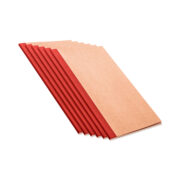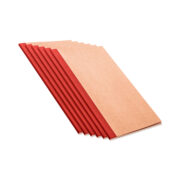 B6 Slim Long Dot Grid Notebook (Pack of 6)
Dot Graph . Kraft Cover
Price: ₹ 499
MRP: ₹ 780
– Kraft Cover
– Size: 11cmx18.5cm (B6)
– 60 Pages
36%

off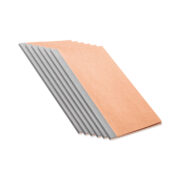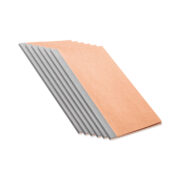 B6 Slim Long Square Grid Notebook (Pack of 6)
Square Graph . Kraft Cover
Price: ₹ 499
MRP: ₹ 780
– Kraft Cover
– Size: 11cmx18.5cm (B6)
– 60 Pages
33%

off
A5 Dot Grid Notebook (Pack of 6)
Dot Graph . Kraft Cover
Price: ₹ 599
MRP: ₹ 900
– Kraft Cover
– Size: 14cmx21cm (A5)
– 60 Pages
33%

off
A5 Square Grid Notebook (Pack of 6)
Square Graph . Kraft Cover
Price: ₹ 599
MRP: ₹ 900
– Kraft Cover
– Size: 14cmx22cm (A5)
– 60 Pages
47%

off
A4 Extra Large Dot Grid Notebook (Pack of 6)
Dot Graph . Kraft Cover
Price: ₹ 699
MRP: ₹ 1320
– Kraft Cover
– Size: 21x28cm (8.25″x11″)(A4)
– 60 Pages
47%

off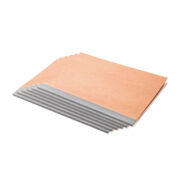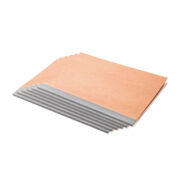 A4 Extra Large Square Grid Notebook (Pack of 6)
Square Graph . Kraft Cover
Price: ₹ 699
MRP: ₹ 1320
– Kraft Cover
– Size: 21x28cm (8.25″x11″)(A4)
– 60 Pages
40%

off
B6 Ruled Notebook (Pack of 2)
Ruled . Kraft Cover
Price: ₹ 199.00
MRP: ₹ 330.00
– Kraft Cover
– Size: 12cmx18cm (B6)
– 112 Ruled Pages
40%

off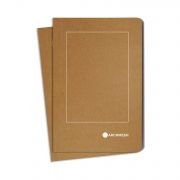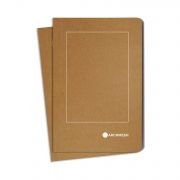 B6 Plain Notebook (Pack of 2)
Plain . Kraft Cover
Price: ₹ 199.00
MRP: ₹ 330.00
– Kraft Cover
– Size: 12cmx18cm (B6)
– 112 Plain Pages
31%

off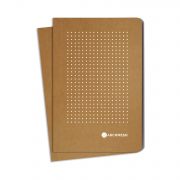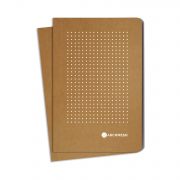 B6 Dot Grid Notebook (Pack of 2)
Square Grid . Kraft Cover
Price: ₹ 229.00
MRP: ₹ 330.00
– Kraft Cover
– Size: 12cmx18cm (B6)
– 112 Dot Grid Pages
31%

off
B6 Square Grid Notebook (Pack of 2)
Square Grid . Kraft Cover
Price: ₹ 229.00
MRP: ₹ 330.00
– Kraft Cover
– Size: 12cmx18cm (B6)
– 112 Square Grid Pages